MPIGNY 30/30
Spring Has Sprung!
Spring has sprung, and MPIGNY is ready to roll with lots of great events!
April was about giving back, both globally and locally. On April 6, we celebrated the meetings industry with NYPCMA – and our industry colleagues worldwide – at our annual GMID event at the New York Marriott at The Brooklyn Bridge. Later in April, a group of 14 MPIGNY members and friends joined together to volunteer for NY Cares Day Spring. Together, they ventured up to the Bronx to help clean up a local park and give back to our local community. Keep your eyes open for announcements on other upcoming volunteer opportunities!
Coming up we have our next education event, on Wednesday, May 24. Join us as we collaborate with MJM Creative at The Chocolate Factory Theatre to tackle the all too relevant topic of Death by PowerPoint. Come learn about new trends, then join us for some rooftop networking! And don't forget to Save the Date for our annual Genie Awards and Kalahari Golf Outing. Lots is in store!
Here's what's happening with MPIGNY.
The Next 30...
@MPIGNY Spring Magazine
Catch up with MPIGNY and read our online chapter magazine. Featuring original content by our own chapter members!


May Education Event: What If Power Point Ceased to Exist
MPI Greater New York, in partnership with MJM Creative, invites you to join us for an evening of networking and discovery. "Death by PowerPoint" as General McChrystal terms the misuse and over-use of the 1987 software, is what we are all up against. Why is content delivery format important? This keynote presentation and master class explores alternatives to the traditional content delivery methods such as PPT, videos and the panel discussion – and will explain the logic behind their power. MJM Creative is a leader in designing experiences that liberate leaders to make indelible, transformative impressions on their attendees.
When: Wednesday, May 24, 2017, 6 p.m.-9 p.m.
Where: The Chocolate Factory Theater, 636 11th Ave., New York, NY 10036
The Next 30...
2017 Genie Awards
In celebration of the 40th Anniversary of our MPIGNY Chapter, we are pleased to announce the 2017 Genie Awards will take place on June 8 at Federal Hall. Please visit our website 
here
 for more information.
Each year we honor our stand out Chapter Members at the Genie Awards – visit our website 
here
 to submit a nomination
2017 MPIGNY Kalahari Resorts Golf Outing, July 20
There are still several great sponsorship opportunities and it's not too late to register to play! Join us on July 20 for a great day of networking and golf! Visit our website here for more details!
May Membership Offer
With more than 17,000 members in 90 clubs and chapters, Meeting Professionals International is the largest and most vibrant global meeting and event industry association. Use promo code MPISMMay17 to receive 10 percent off your new membership if you join before May 31. Share this with your colleagues and industry friends! They can visit the MPI website here to join.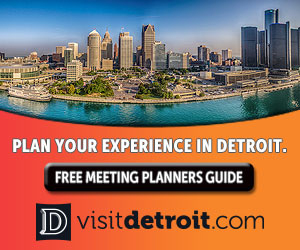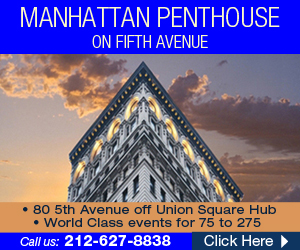 The Past 30...
MPIGNY and NYPCMA Celebrate GMID
MPI Greater New York and New York PCMA joined together to celebrate Global Meetings Industry Day and the importance and relevance of the meetings and events industry. Thanks to New York Marriott at the Brooklyn Bridge for hosting this event! And to all of the panelists and our moderator!
CMP Intensive Course
A huge thank you to Joanne Dennison MSEd, CMP, for conducting her intensive CMP Course at the New York Marriott Downtown on April 8 & 9. The participants found this program to be incredibly helpful for their upcoming CMP test and felt that her tips were of great value. For more information about future courses, please contact Joanne directly at joanne@joannedennison.com for details.
Spring NY Cares Day, April 22!
Our CSR Committee was so proud to be part of NY Cares Spring Volunteer Day! The team helped rake leaves and clear out a park. NY Cares Day took place on Earth Day, so it was the perfect way to give back to the community. Stay tuned for future volunteer opportunities and get involved!