MPIGNY 30/30
HAPPY 40th BIRTHDAY MPI GREATER NEW YORK! 2017 marks our 40th year as a chapter, and I could not be more proud to serve as president as we start off this momentous year as a chapter. Our chapter has engaged, educated and networked with more than 20,000 members at 500 programs and events in our 40-year history. I don't know what the next 40 years will bring, but I know that the next 30 days will include education, networking and a great way to get your voice heard. We are in the final stages of planning an online education webinar, and our networking team is planning an amazing Mardi Gras event that can't be missed. In addition, you will be receiving the Annual Membership and Chapter Satisfaction Survey via email in early February – all members will receive a unique link, and every member who fills out the survey will be entered into a drawing to win a fantastic prize donated by our supplier members. Your feedback is incredibly important to both the MPI Global community and our chapter – we use your responses to bring you the best in education, networking and programs so please answer honestly! If you have any questions, please email me at suzanne.mulligan@imxexhibitions.com
The Next 30...
Webinar: Negotiating With Venues

Wednesday, February 22 – Lunch and Learn Webinar
Instructor: Howard Givner
1-2 p.m.
CMP Domain: D: Financial Management
Free to MPIGNY members: A gift from our Marquis Sponsor, Kalahari Resorts & Conventions, and from our host, Event Leadership Institute. Register 
here
.
Non-members register 
here
. 
Overview
For most meetings and events, the venue represents the biggest expense item – and it is often the most negotiable. However, venue sales managers are usually far better trained in negotiation than planners. In this session, we'll discuss strategies and tactics to even the odds, and empower you with the insights and tools you need to negotiate the best possible deal for your event. 
Learning Outcomes: 
1) Demonstrate how to negotiate the cost of in-house vendor expenses, like audio visual and electrical. 
2) Demonstrate five things you can do to make your event more valuable to a venue, that don't cost you anything. 
3) Explain how to make supply and demand dynamics work to your favor. 
4) Identify types of venues that are not subject to supply and demand dynamics, and how to leverage those opportunities.
CEU Credits Apply: CMP Domain D: Financial Management
Mardi Gras Mixer: MPIGNY Networking Social
We may not be in New Orleans for Mardi Gras but our mixer will be the next best thing! Grab your mask, some beads and a handful of business cards and get ready to network. Pier A will be mixing up some tasty libations and hearty Louisiana food favorites. Second-line around the room to the live tunes, and enjoy the company of your industry colleagues. Lassez les bons temps rouler!
When: 
Tuesday, February 28, 2017
6-9 p.m.
Where:  
Pier A Harbor House
22 Battery Place, NY NY 10004
Preferred/Premier Planner – $35 Advance/$50 Door
Essential/Non Member Planner – $45 Advance/$60 Door
Preferred/Premier Supplier – $60 Advance/$75 Door
Essential/Non Member Supplier – $90 Advance/$105 Door 
Located where Battery Park meets the Hudson River, Pier A Harbor House is a 28,000-square-foot, multi-experiential food and beverage destination with Manhattan's finest sunsets and unobstructed views of Lady Liberty. Pier A Harbor House is listed on the National Register of Historic Places and is a designated New York City landmark. For more about this iconic three-level venue and its unique dining rooms, bars and event spaces click here. 

Volunteer Opportunity
Want to get more involved in MPIGNY? Our Sponsorship team is looking for enthusiastic and creative committee members! Help us find NYC's hottest new venues to host our favorite events like the Genies and Auction & Mixology! Contact Valerie Hoffman if you are interested! vhoffman@newyorkwheel.com

Membership Updates
New Member Discount
Feed your mind (and your career) with MPI's professional development. MPI members have access to all online education at no additional cost. Join MPI at 
www.mpiweb.org/join
 and use MPISMFEB17 to save 10 percent when you join as a new member before February 28.
Current Member Refer a Friend Bonus $$$
For current members, don't forget about our Refer a Friend bonus. For every referral you get to join MPI, you get a $25 credit to your account which can be used for your own membership renewal, CMP study kits and even MPI Global Events. Make sure you provide that referral with your member number to receive the credit.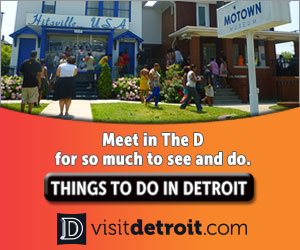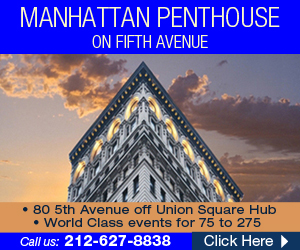 The Past 30...
State of the Industry: 2017 Global Meetings Forecast
MPI Greater New York kicked off its 2017 educational season with a tremendous amount of valuable forecast data and tidbits about our industry thanks to Yma Sherry from American Express Meetings and Events.  MPIGNY members and their guests were engaged, asked lots of questions, and discussed how trends in our industry will impact everyone and what we all can do to be successful in the coming year.  When asked about the event, both Ramel Kelley, VP of Education, and Tom Andrika, VP of Membership, agreed: "This evening's event has set the tone for the strong commitment the entire Board of Directors at MPIGNY have for our membership in providing quality education, resources and productive networking that can overcome any time of uncertainty and challenge."
Many thanks to Kalahari, our education sponsor, and venue host Convene.