A Message from President Joshua Novick

"HAPPY NEW YEAR, MPIGNY! We hope that 2018 is off to a great start for you all and that we will see more of you over the coming year. MPIGNY has a lot in store for 2018, and it's all to help you make the most of your membership. The Board of Directors will be meeting at one of the hottest new hotels in Brooklyn, 
The Williamsburg Hotel
, for our mid-year retreat. Be sure to watch our Twitter and Instagram to see what we're up to – and why this hotel should be the next venue for your meeting!
In two weeks, we have our first After Six Mix on January 17 at Side Bar. Then later this month, we have our first education event of the year on January 30 at the AMA Conference Center. The topic will be Disaster Preparedness, something that has become a top concern for us all. So please join us as we delve into the topic to help us understand what we can do around this risk management strategy.

Watch this space for more information about even more education and networking in the coming months. Have any questions, concerns or comment? Please let us know! In the meantime, here is what's happening with MPIGNY...


The Next 30...
After Six Mix: Join us on January 17th!
After Six Mix: January 17.
Join us on January 17 for our First After Six Mix of the year! This casual event is designed as a happy-hour style experience. It is not structured, has no fee, no requirements. It is about relaxed interaction with fellow members. Bring your co-workers and friends, interact with like-minded professionals. Enhance your circle of friends with others in this most unique sector.

This month, we will be gathering at Side Bar. Our hosts will be offering extended happy hour drink pricing, light appetizers and an exclusive space for us to mingle.

When: 
January 17 at 6:01 p.m.

Where:
Side Bar, 118 E. 15th St., New York, NY 10003


For more information visit our website here!
Education Event: January 30
Join us on January 30 for our first event in 2018!
Jim Spellos, a tech guru and past president of MPIGNY presented "ARnival," a hands-on, interactive education experience exploring the world of virtual and augmented reality and the integration into meetings, events, hotel and venue sales. This first of its kind education event for MPIGNY. Look for more details and registration for upcoming education brought to you by MPIGNY!
Thank you to our Education Event Sponsor:
Disaster Preparedness: Are You Ready?
Chances are that while you read this, an unexpected disaster is causing a meeting management team stress and confusion and is affecting its ability to produce an event. Are the meeting managers prepared to handle it? Will they be able to recover? Disasters of every shape, size, look and feel happen all the time, affecting businesses, jobs, lives and families.

This session has been designed to put you in the throes of a real-life disaster situation as it unfolds. You will make the critical decisions any meeting manager may have to make, and deal with the consequences of those decisions! After you've finished, you'll understand the importance of planning in advance for a disaster and event continuity planning.
Join us for this interactive workshop! Register today on our website here. *Planners: Keep scrolling down for our Kalahari Scholarship Application Opportunity!*
When:
Tuesday, January 30, 5-8 p.m.
Schedule:
5-6:15 p.m.: Registration and Networking Reception
6:15-8 p.m.: Workshop
Where:
AMA Conference Center
1601 Broadway
New York, NY 10019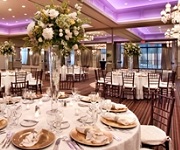 Hilton Westchester boasts 34 meeting rooms, 28 breakout rooms, and a stunning 9,520 sq. ft. ballroom, providing the ideal space in which to host a meeting, conference or large celebration. We believe in the power of bringing people together to share, engage, and connect.
Let us help you make your meeting or event even better!
The Past 30...
Annual Holiday Mixer
Holiday spirit was in abundance as we kicked off the season at the Industry Holiday Celebration hosted by the W Hotel New York on December 4, 2017. Guests mixed and mingled while dining on succulent fare as Seafood Paella and Oven Roasted Turkey and toasted to the New Year with prosecco and other tasty libations. Friends, old and new, gathered at the photo booth provided by The Booth Photo and Video or were captured candidly by our delightful photographer, Simon Lo, of Simon Productions. DJ Nicole kept everyone in high spirits with her holiday beats. Our 50/50 raffle hit a record high with proceeds going to the Coalition for the Homeless. Coats brought in by the generous attendees were collected and donated to the New York Cares Coat Drive. It was a terrific night and a wonderful start to the holiday season! Take a look at some photos below taken by Simon Productions. To view the full album of photos, visit our Facebook Page.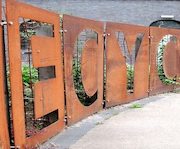 Cooking for a Cause allows corporate groups to partake in an exhilarating team cooking experience that culminates with a meaningful and worthwhile donation of food to people in need, in your local community.
Click here for more information or call 203-431-7014
Chapter Opportunities
Kalahari Resorts Planner Scholarships
Are you an MPIGNY PLANNER MEMBER interested in FREE education?
MPIGNY is pleased to offer the 2018 Kalahari Resorts Planner Scholarship! APPLY TODAY for the opportunity to be awarded complimentary education sessions for the remainder of the 2017-2018 year.
Want to apply? It's quite easy! Click on the link below and complete the short application. We will be in touch with next steps. There are a limited number of scholarships, so apply HERE before it's too late!
Get Social
MPIGNY on Social Media!
Noteworthy Updates
@MPIGNY Magazine: Tell Us What You Think
@MPIGNY is the official chapter magazine of the MPI Greater New York Chapter, providing you with the latest news and trends for our chapter and the meetings industry. In 2018, we want to deliver more of what you'd like to see in our magazine, so give us your feedback. Take this 5-minute or less survey and tell us what you love about @MPIGNY and what topics you'd like to read more about.
You can always read past issues of the magazine online, and editorial and advertising opportunities are available for upcoming issues. Check out our media kit to learn more.
Use code MyFriendMPI and you will receive $50 off their membership. The referring member identified on the application will also receive a $25 referral credit that they may apply towards their next renewal. Click thru here to refer a friend!