Hello, MPIGNY!
It's hard to believe that Autumn is upon us and that the year is passing by more quickly than expected. As we approach this time of the year, we give thanks for all that we have and the good fortune we've enjoyed. Unfortunately, as we all know, many communities have suffered from the recent string of devastating hurricanes. It is at times like this where we often see the very best that humanity has to offer, especially in an industry like ours that is so dedicated to our community near and far.
After 9/11, MPIGNY was in awe of the support that we received from other MPI chapters and from our industry. Now, we are fortunate enough to be able to give back to other chapters and industry colleagues in need. Last month, we were able to make a donation to the MPI Houston Area Chapter's Disaster Relief Fund, for which they are extremely thankful. We wish our industry friends who are affected all the best as they continue to move forward and rebuild.
Right now, the Board of Directors is creating a task force to evaluate how we respond to situations like this, so that we can maximize our assistance. We are also evaluating how we can help Puerto Rico, the U.S. Virgin Islands, affected areas of Florida and the other Caribbean islands that have been negatively affected. If you have any feedback, please do let us know. You can email is at info@mpigny.org.
The Board of Directors looks forward to seeing you, our members, at our upcoming events. Now is the time to come together as a community and reinforce our connections.
All the best,
Josh
Joshua Novick
Business Development Manager, North America, London & Partners
President, MPI Greater New York Chapter
The Next 30...
After Six Mix: TONIGHT, Wednesday, October 11, 2017
After Six Mix is designed as a happy-hour-style experience. It is not structured, has no fee, no requirements. It is about relaxed interaction with fellow members. Bring your co-workers and friends, interact with like-minded professionals. Enhance your circle of friends with others in this most unique sector.
This month, we will be gathering at Fig & Olive. Our hosts will be offering extended happy hour drink pricing, light appetizers and an exclusive space for us to mingle.
These days, everyone knows how influential social networking can be to their business endeavors, but MPIGNY is going old school – we're going back to networking socially. We are throwing it back to the live interaction days. Unplug. Put the constantly needy phone and email out of mind for an hour or so and enjoy. You'll still be doing, talking, connecting but just minus the apparatus.
When:
Wednesday, October 11, 2017 
6:01 p.m.-8:30 p.m.
Where:
420 W. 13th St.
New York, NY 10014
MPIGNY 32nd Annual Auction & Mixology Madness
Join us on November 7 from 6- 9 p.m. at the PlayStation Theater in New York City. This is an exciting two component extravaganza where meeting and event professionals from all over the greater NYC area come to network, bid on cool auction items, and participate in a fierce battle where our Mixology Table Sponsors concoct their original cocktails to be named The MPIGNY Mixology Master for the 2017/2018 year.
Call for Auction Items!
We are looking for some great giveaways for our 32nd annual MPIGNY Auction.
Can you donate an item, experience or service? YES?? ... Then please click on the link below; it only takes three minutes to contribute to this spectacular event and get your company's name on the exclusive donation list this year! Click below to donate to the auction, live or silent!


Ready to "mix-up" the competition?
Can your company mix up the best cocktail in NYC? Then you're in! Send an email to Michelle Marie Adams at madams@meetingelement.com if you would like to participate in the Mixology competition this year; she will send you the full details of competing and explain to you the bonus marketing exposure you will have to all of our MPIGNY members and beyond.

Our Event Sponsors
The Past 30...
MPIGNY September Education
Thanks to everyone who joined us for Back to "School" with MPIGNY on September 12 at the Stewart Hotel!
Jim Spellos, a tech guru and past president of MPIGNY presented "ARnival," a hands-on, interactive education experience exploring the world of virtual and augmented reality and the integration into meetings, events, hotel and venue sales. This first of its kind education event for MPIGNY. Look for more details and registration for upcoming education brought to you by MPIGNY!
Thanks for Joining Us... at Oktoberfest: MPI Networking Social
Thank you for celebrating NYC's best season by joining fellow MPIGNY members at our Oktoberfest networking social.
Chapter Opportunities

Would You Like to Showcase Your Venue?

Need more exposure for your space? New, renovated or have something neat to show off? Would you like to have your fellow members enjoy an event at your place? We are currently requesting proposals for our annual holiday party. If you would like more information and would like to submit a bid, please reach out to Annie Kojundzija, Annie.Kojundzija@msci.com or Valerie Hoffman vhoffman23@gmail.com
Help Wanted: Volunteer Opportunity
Want to get more involved in MPIGNY? Our Auction & Mixology team is looking for enthusiastic and creative committee members to assist in the planning and execution of our signature event! Event will be hosted on November 7, 2017 at PlayStation Theatre. Also, we are seeking committee members to help us throw the best holiday party ever. Please contact Michelle Marie Adams, madams@meetingelement.com for more information.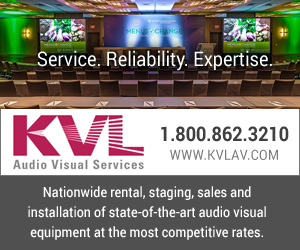 Get Social
Noteworthy Updates
MPI Membership: October Offer

Special October Membership Offer: Make crucial connections to people, ideas and marketplaces which can take your career to the next level through our online community and engaging with your local chapter. Join MPI at www.mpiweb.org/join and use code MPISMOCT17 before October 31 to receive 10 percent off.
MPI Global at IMEX America Conference
MPI Global will have a presence at IMEX America in Las Vegas this month. If you are attending IMEX next week please stop by the MPI booth #A3403 to say hi and learn how to receive $50 off your membership renewal for MPI members who attended IMEX.